Peko Peko Health Series: #1 All about Miso
by: Emma Murakami on Oct 20, 2016
Many people know about miso, but don't know what it actually is!
---
ABOUT MISO:
Miso is a Japanese word which means 'fermented beans', which in the case of miso paste is almost always prepared using soybeans. Miso is essentially the fermentation of soybeans, salt and koji to produce a paste and is a Japanese seasoning used in soups, sauces and other dishes. Miso is a staple of the Japanese diet.
UMAMI:
The reason Miso is such an amazing ingredient is because not only is it great for your health, but miso gives amazing flavour in the form of the fifth flavour umami, a flavour which can be recognised in foods such as tomatoes, mushrooms, beef stock and cheese. Click here for more info!
Miso gives depth and flavour to many dishes and is rich in vitamin B and protein.
If you know Peko Peko, you know plenty of our products contain miso! From our miso based Pumpkin and Salmon soup to our miso and ginger dressing, it is also a staple in the Peko Peko diet!
Samantha, owner of Peko Peko, recommends to mix a tablespoon or two with some hot water (to dissolve), then add to any soup, stew, slow cooked meats or curry to give extra depth and flavour. You can also blend some miso paste your next dressing and you will be so impressed with the results, you'll never look back. Samantha encourages experimenting with the paste in various dishes to become used to the flavour and how much to add (you get the feel of it after a while!).
RECIPE:
Miso, lemon & tahini Dressing:
Great for any nourish bowl, fish, salad or cold noodle salad dish!
Miso, lemon & tahini Dressing:
Ingredients
1 Tbsp miso paste
3 Tbsp tahini
Juice of 1 large lemon
1 Tbsp Olive oil (can be replaced with water, just add small amounts at a time for desired consistency)
1 tsp soy sauce
Slice of raw onion
1cm knob of ginger
Pinch of pepper
Place all ingredients into a high speed blender until creamy and serve!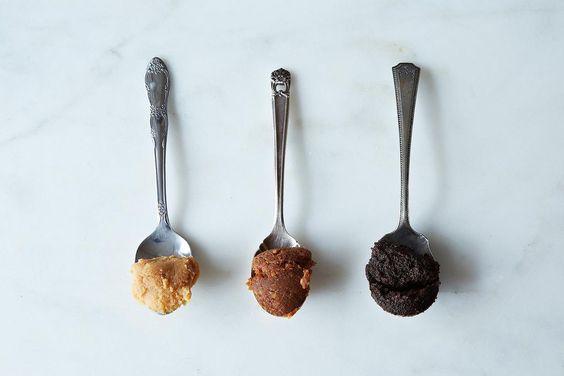 Save
Save
Save
Save
Save