CATERING PLATTERS
Peko Peko specializes in catering platters for any occasion – from boardroom meetings and corporate launches to intimate gatherings, picnics, bridal parties and birthday parties. We cater for any taste and preference with gluten free, vegan, dairy free and low carb options, which makes our platters the perfect light finger food for any event.
Orders require 24 hours notice and payment required at the time of ordering.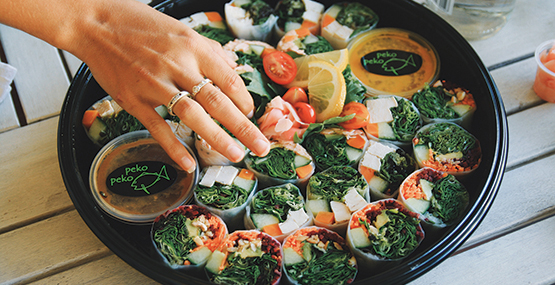 Nori Maki Sushi platter
Fresh Peko Peko nori maki rolls served with pickled ginger, say sauce and wasabi.
Sushi catering platter sizes include:
30 x piece platter $47.00 (please choose 3 varieties)
40 x piece platter $57.00 (please choose 4 varieties)
50 x piece platter $67.00 (please choose 5 varieties)
When making a platter order, please select from our sushi varieties. Our Nori Maki Sushi Rolls varieties
View All Varieties
Mixed-platter
20 pieces of Sushi + 24 pieces of rice paper rolls & house made dressing $65.00
Dressings include Miso & Ginger, Orange carrot & Ginger, Spicy Thai (hot) and Traditional Japanese Dressing.
44 piece $65.00 (please choose 2 varieties of sushi, 3 varieties of rice paper rolls and 2 dressings)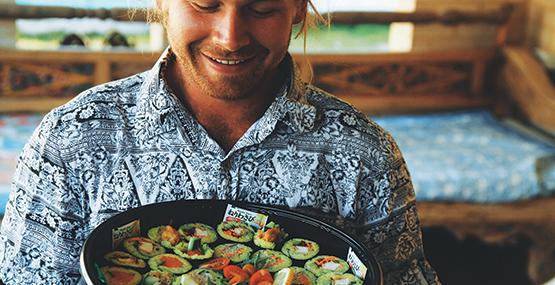 Fresh Rice Paper Roll Platter
Freshly sliced Peko Peko rice paper rolls served with house made dressings.
(Dressings include miso & ginger, carrot & ginger, Traditional Japanese and spicy Thai)
Rice paper rolls catering platter sizes include:
28 piece platter $45.00 (please choose 3 varieties & 3 dressings)
40 piece platter $60.00 (please choose 4 varieties & 4 dressings)
Our rice paper roll varieties
(Maximum of 4 varieties per platter)
View All Varieties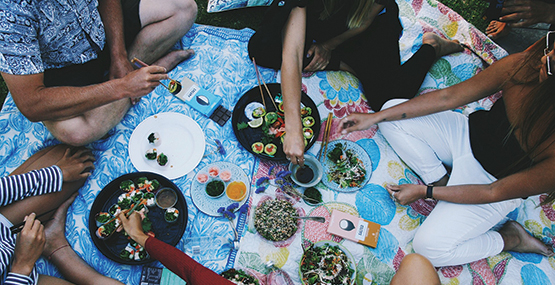 Order Form
Would you like to organise party platters for your next event? Fill in the inquiry form and we will get back to you. Please tick the boxes in accordance to the items you would like to order and then select the quantity.*Please note that payment must be made at least 24 hrs prior to pickup date/time.
Start your online order
disclaimer
Whilst we take great care to ensure the accuracy of all website prices, Peko Peko reserved the right to change prices without notice in store to account for circumstances beyond our control.